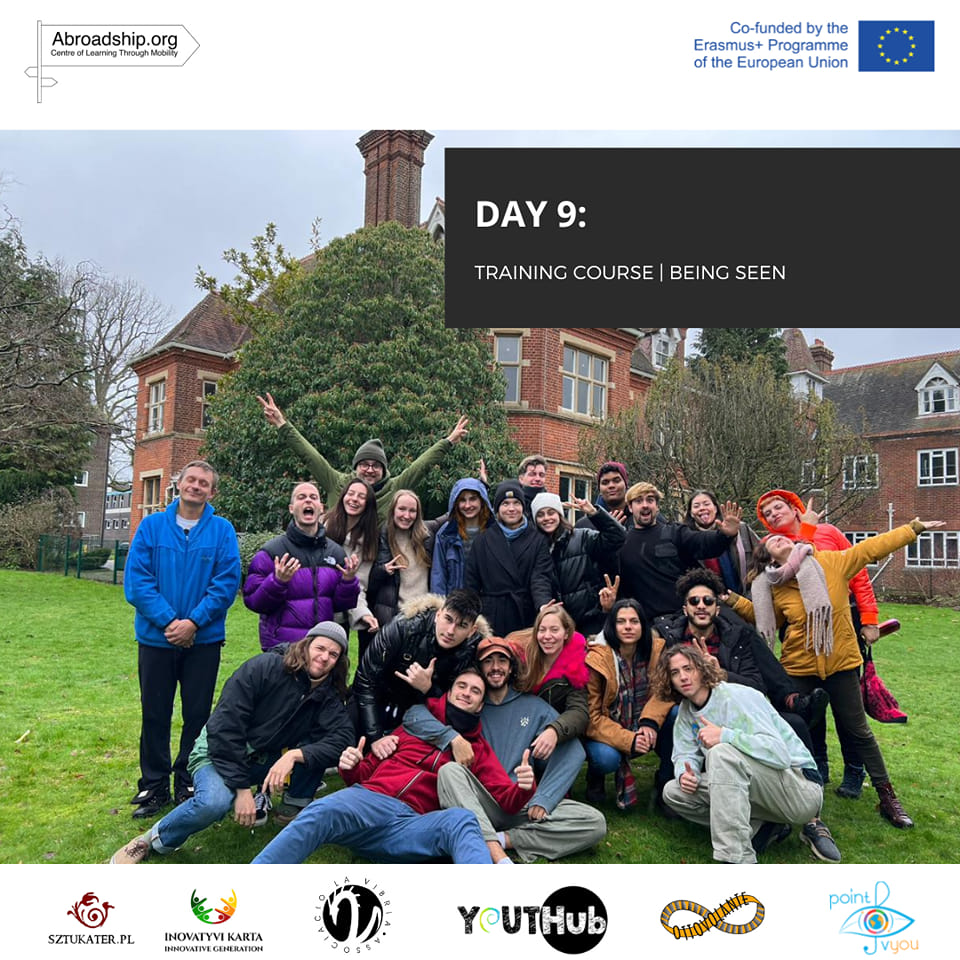 Video branding is necessary not only for businesses, but also for social enterprises and non profits. Video branding is an essential competence for youth workers to use in so many contexts to amplify their own or organisation's work.
For all of us, who are part of not-for profit and social initiatives, it is always tricky to spread our message compared to for profit initiatives. We are aware or we should become aware that branding and namely the video presence of our initiative is the second element we have to build (after our website). Nowadays technology allows us to create video productions without expensive equipment. Smartphones, laptops and other low cost gadgets can offer high quality video productions.
European Union through the Erasmus Plus Programme has funded a training course Being Seen for thirty six persons from eight countries to be trained eight days at film making. During the programme participants worked with individual "being seen" photo and video tasks, 5 video marathon tasks to create video in 24 hours for Abroadship.org and 5 UK based social and local initiatives around Kingswood Grosvenor Hall in Ashford and on 21 December 2022 we had a premier – a public event to broadcast the results.
Training course Being Seen is a two phased project, launched by Abroadship.org – a platform for opportunities abroad. First phase is a training course from 13-22 December 2022, where participants created 5 videos for hosting organisation to promote its activities, 5 videos for local based social enterprises and in the following month returned to home countries and produced videos for their organisations.
In a modern world, that is growingly evolving around social media and online space, presence on various platforms and with more appealing channels is one of the keys to succeed for any brand. As Youtube became the second biggest search engine, with more than 4 billion videos viewed every day, it turned out that businesses, which use videos for their advertisement grow their revenues almost 50% more in comparison with those that don't. But in the flood of content and creators, everyone with a smart phone can qualify themselves as a video maker today, it's hard to stand out and be noticed.
And that is exactly what the aim of this training course is about – to brand social enterprises by create promotional videos, that could not get unnoticed. Gathering creative youth from UK, Greece, Italy, Lithuania, Bulgaria, Spain, Poland, Romania and adding several qualified international trainers with years of experiences in the field, produced an expected outcome – the Being Seen – 5 local entities were promoted with video presence.
In this prosperous week, youth workers developed high quality promotional video materials.

Find all the videos just here: https://abroadship.org/story-being-seen-training-course-in-united-kingdom/