OPEN CALLS
Erasmus+ and self- funded projects
Phase #1: 2-14 Feb 2023
Phase #2: 30 March – 11 April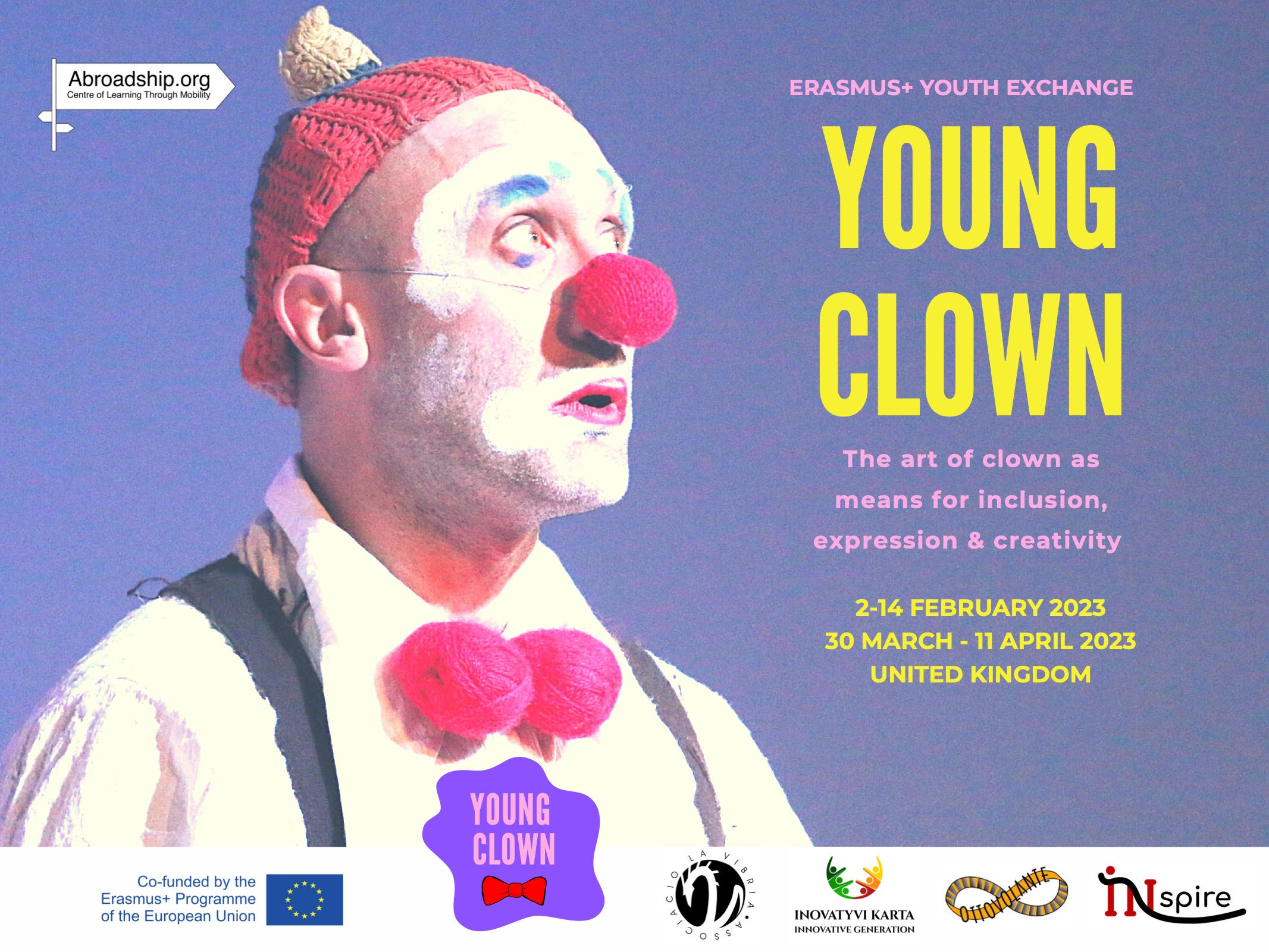 Youth exchange: Young Clown
Youth Exchange
UK, England
This is a project for young people who would like to to determine ways in order to overcome the obstacle of linguistic expression (expression through eye-contact, gestures, expressions, music, etc). Non-verbal communication is predominant. Having the game as a vehicle, we would like to discover the use of clown's play connected with arts such as music, dance, painting, as a primary inclusive means of expressing and exploring allocentrically. Co-creation and improvisation will be the key components for the development of the activities.
Check out the

infopack

and

apply

for the project!
Phase #1:
24 February – 4 March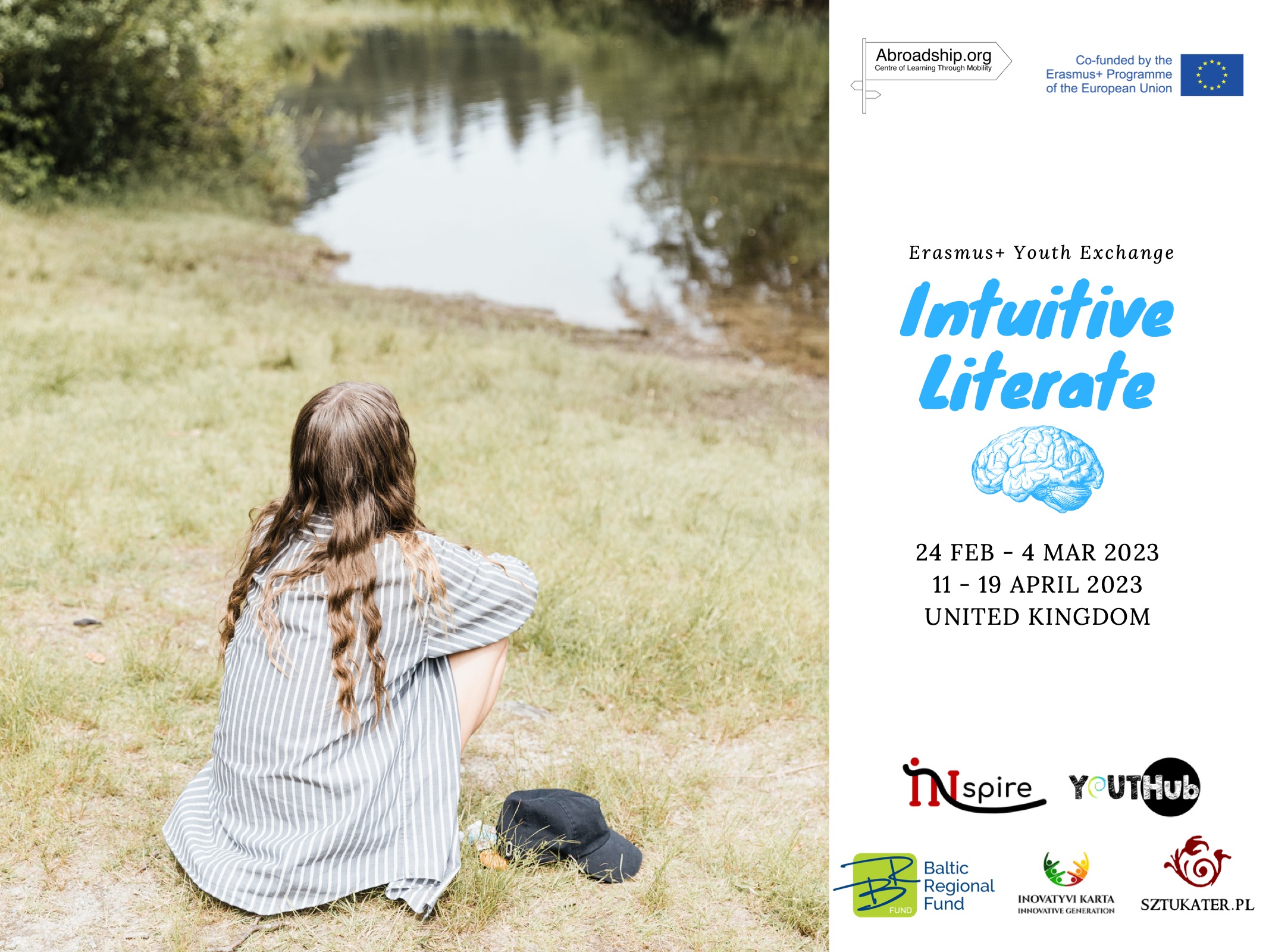 Youth exchange: Intuitive Literate
Youth Exchange
UK, England
Every day we face plenty of decisions (some sources estimate that an average adult makes more than 35 thousand decisions each day). Some of them are small, some of them are big, and some of them are life-changing. In school (and often later in life), we're instructed to listen to the voice of reason (the teacher / authority / the system) and to do as we're told, and consequently to ignore our heart, our gut feeling that is sometimes called INTUITION. We learn to make decisions based on the rational, economical mind. This approach is arising from safety, carefulness and logic. It is this approach which is creating the exclusion in society: the fear from immigrants, the annoyance from disabled people, putting kids with learning disabilities to special classes so they are not slowing down "the normal" kids. By recalling our gentle side, we learn to make decisions which doesn't seem to be economically logical (e.g. spending free time in support to charity, community meeting, playing with kids, etc.), but which brings happiness to our life and to the life of the others. INTUITIVE thinking (especially working in tandem with analytical thinking) is positively associated not only with better, faster and more accurate decision-making processes but also with happiness and a sense of autonomy and freedom. This is why it's important–and today probably more than ever–to connect to our intuition and to exercise it.
Check out the

infopack

and

apply

for the project!
Phase #1: 16-24 February 2023
Phase #2: 22-30 March 2023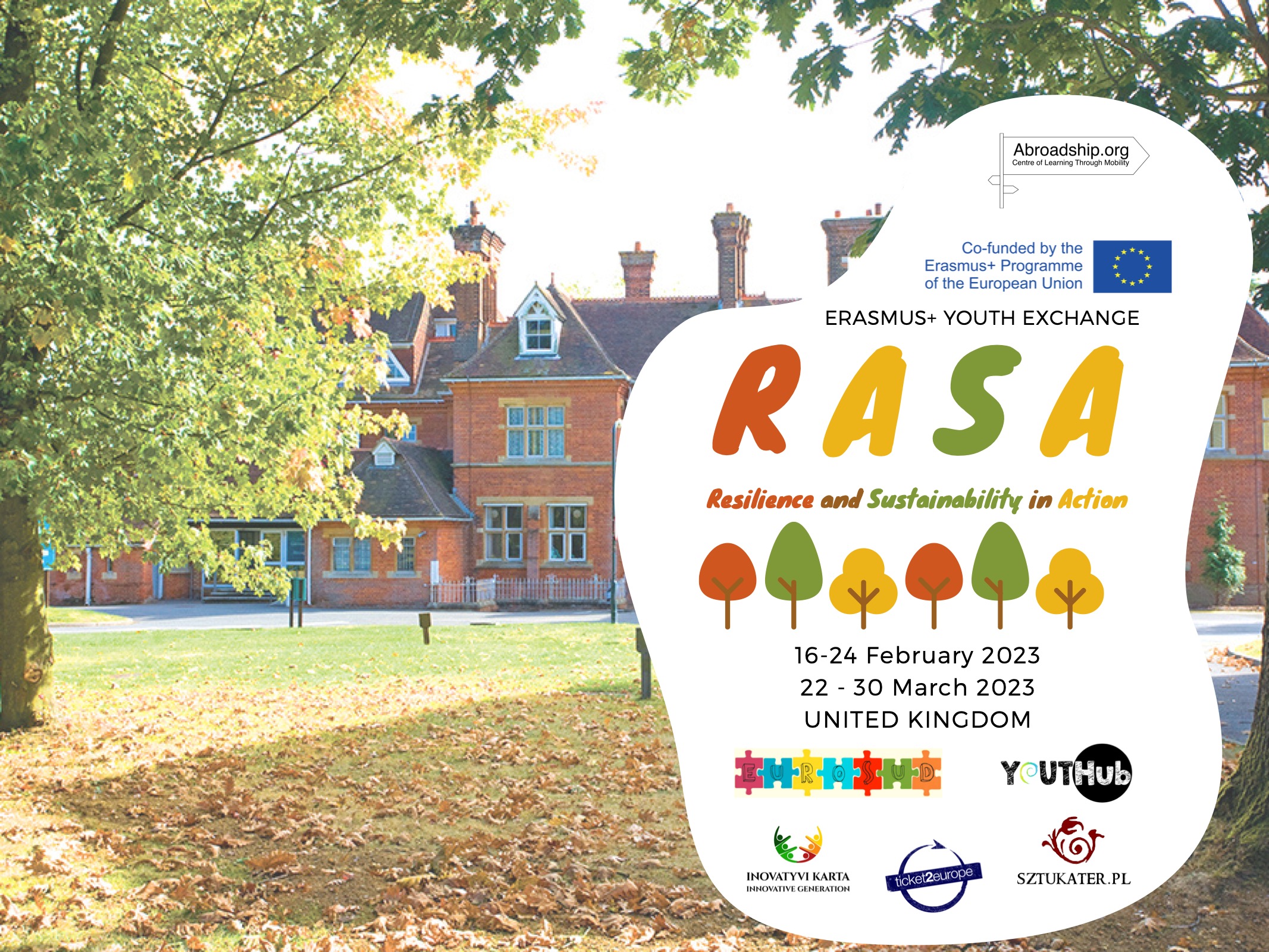 Youth exchange: RASA
Youth Exchange
UK, England
RASA Resilience and Sustainability in Action is a learning experience to raise awareness about sustainability challenges, connect to nature, the people around us and our own inner motivation and support each other to take action for a better place.
Check out the

infopack

and

apply

for the project!
🧠 Youth exchange: I think
Youth Exchange
Perloja, Lithuania
The aim of this project is to bring people closer together as well as different cultures, religions and regions through each individual's critical thinking (emphasis on information coming from internet) and outdoor education. Enhance the attitude of young people towards positive change and solidarity with minorities and people from different backgrounds; Encourage discussions about cultures, values, norms, taboos, language and local issues related to social stigma/prejudices; Enhance media literacy regarding migrants, refugees, asylum seekers and socially excluded groups in general; Learn how to understand, control and take responsibility for your own thoughts, emotions and attitudes as a first step to accept myself and later on others; Learn how to take personal responsibility and have the courage to become an active citizen (through coaching methods); Support participants to be active in their local communities towards causes and social issues; Increase critical thinking through methods related to experiential cooking and science, coaching and outdoor education;
Check out the

infopack

and

apply

for the project!
28th of February – 8th of March, 2023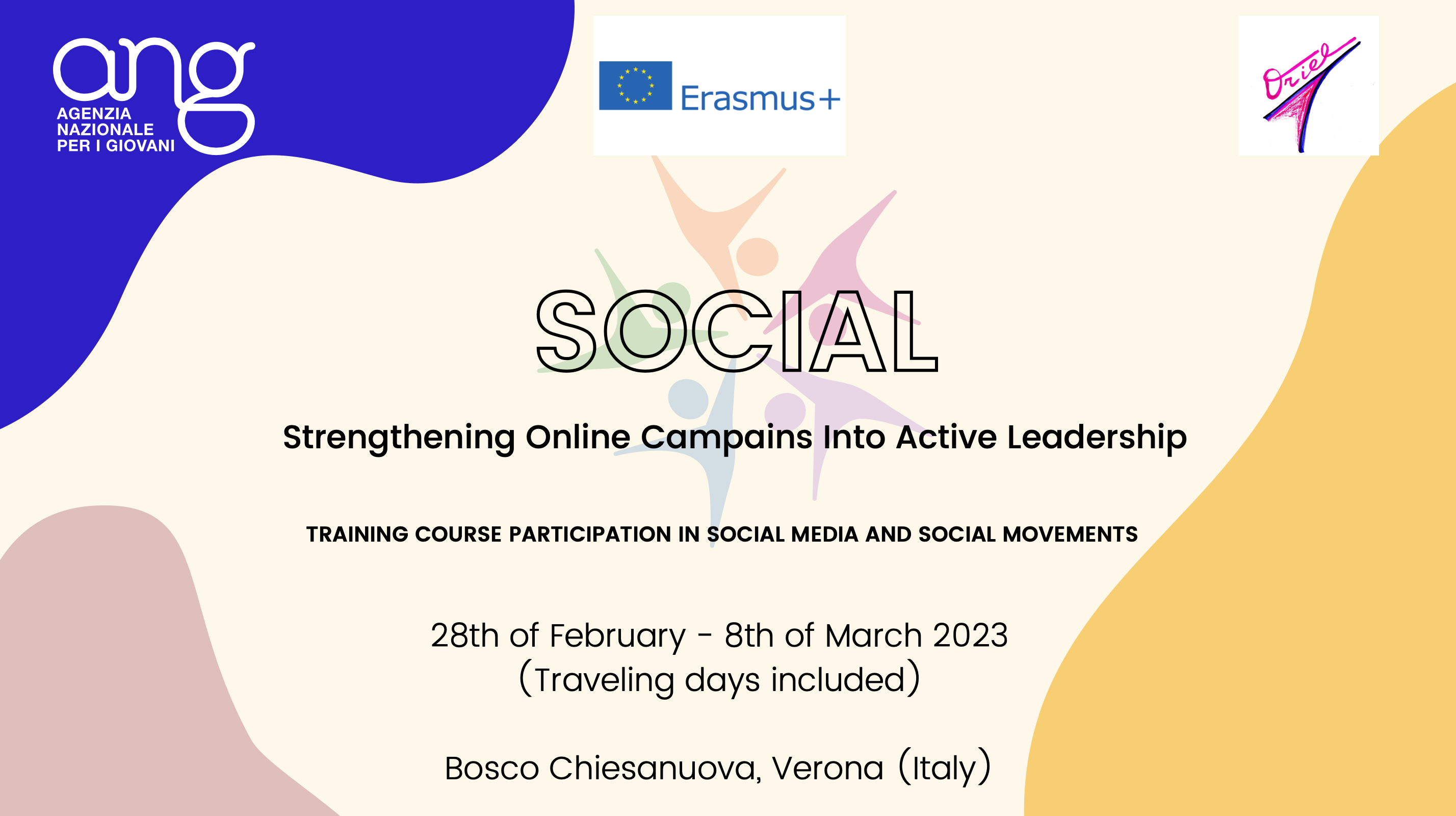 Training Course "SOCIAL Strengthening Online Campains Into Active Leadership"
Training Course
Verona, Italy
This training course aims to encourage participants ' participation in democratic life through the conscious use of today ' s digital tools, such as social media, with the aim of reflecting what they have learned in future initiatives that these participants will create and disseminate, as well as future and ongoing projects and campaigns. The course aims at a real investment in the preparation of young people who show interest in those issues that the political national policy often still fails to embrace. At a time when Europe is facing a strong period of uncertainty, many citizens are falling to the temptation of joining populist groups that are moving toward more xenophobic and authoritarian views. The electoral successes of extremist leaders pose a challenge to democratic practice and theory.
Check out the

infopack

and

apply

for the project!
Check out the

infopack

and

apply

for the project!