27 January – 4 February, 2022
Trakai, Lithuania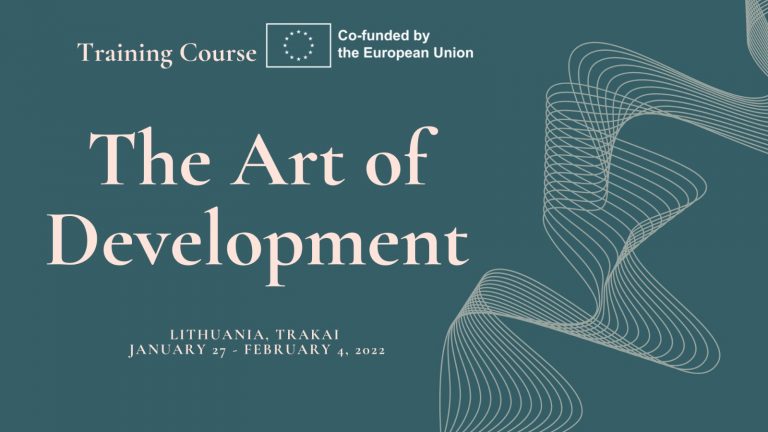 We want to improve the quality of how youth educators work: using body movement as a tool for personal development and using the benefits of coaching to reflect, absorb and purify the information.
This training is for you if you want to:
Experience self-development through body movement
Learn how to use coaching methods for the reflection
Develop professional skills as a youth worker and increase your efficiency, using body movement art and theater
We're looking for participants with the following requirements:
You have to be 18+
You are interested or belong in the field of youth (youth workers, youth educators, volunteers who work with youth, etc.)
You are interested and want to learn more about body movement techniques combined with coaching
You can present a valid certificate of Covid-19 vaccination (or certificate of recovery)
You are a citizen or resident from one of the partner countries for this project (Lithuania, Latvia, United Kingdom, Poland, Italy, Spain). Participation from other countries is still permitted by self-funding*.
*If you want to take part as well but you are a citizen/resident from a country which is not included in the partner countries for this project, or if you missed the early call and all the free spots are taken, we give you the possibility to join by self-funding. Participation fee in this case will be €375. The quote covers the cost of the training, accomodation and meals during the whole duration of the program. You will still need to arrange your travel expenses by your own.
Important notes about Covid-19
Due to concerns for everyone's safety, only participants with a valid certificate od Covid-19 vaccination (or certificate of recovery) will be accepted.
You can find updated entry requirements here.
Travelling in Covid times, we suggest that you consult this EU page with updated regulations from each member state.
In case of infection during the travel or stay in Lithuania: any kind of Covid related expenses need to be managed by participants (we highly recommend to have travel/health insurance which will cover all possible Covid-19 related costs.
It is advisable to land in Vilnius or Kaunas (biggest cities in Lithuania)
If it will be possible, we would like you to travel with the most green traveling options (train, bus, land transportation)
A group pick-up from the city centre of Vilnius will be organized in the evening of the Arrival day (January 27th). The exact time will be announced later after all participants will have confirmed their arrival times
Please note that travel to the project venue and back will be organized by the project organizers and that the cost will be covered by the participants from their individual travel costs budget
Few kilometers from the city of Trakai
2-3 people per room
Towels, hairdryer, bathroom (for each room)
Working spaces
Sauna
3 main meals and 2 coffee breaks a day (please inform us about any special needs regarding the food!)
If you have any questions or doubts, please contact us.

The project "The art of development" is financed with the support of European Commission's "Erasmus+: Youth in Action programme.